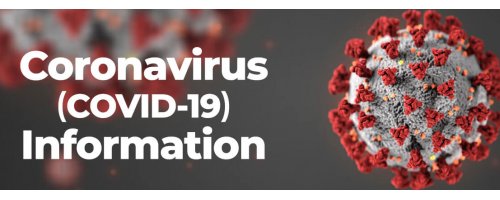 Coronavirus Resources for Renters
We understand that as the Coronavirus pandemic continues to spread across the nation, many of our renters will be impacted financially. The federal and state governments have released several plans to assist those affected. Below please find links to some of the resources that have been made available.
RENT ASSISTANCE:
As of December 31, 2020, the Delaware Housing Assistance Program (DE HAP) is not currently accepting new applications from the general public. New rental assistance funded by the recent relief bill is expected to be available in early 2021; availability and program changes will be announced on their website in the coming weeks once details are finalized. In the meantime
click here
to find information on additional programs that may be able to provide rental assistance.
Fannie Mae's Disaster Response Network™
can help you navigate your financial challenges with free support from HUD-approved housing adviser, including personalized recovery assessment and action plan, help working with your housing situation, financial coaching and budgeting, access to Clearpoint's* Project Porchlight Online tools and resources and ongoing check-ins to help ensure a successful recovery.
UNEMPLOYMENT:
In Delaware, unemployment benefits are available to individuals who are unemployed through no fault of their own. If an employer must shut down operations and no work is available, individuals may be eligible for unemployment benefits if they meet the necessary criteria. Employees who are working reduced hours may be eligible and must report their gross wages at the time they are earned, not paid. Delaware makes no distinction between part time and full time employees who are completely unemployed.
Click here
for more information.
ADDITIONAL RESOURCES:
CDC Guidance on Coronavirus
State of Delaware's Coronovirus Information Page
New Castle County Coronavirus Information Page
Delaware Health and Social Food Supplemental Program (SNAP)
Supplemental Nutrition Assistance Program (SNAP) is a food supplemental program that enables low-income families to buy a variety of food that is the basis for better nutrition. Benefits are issued electronically to the family's Delaware Food First card each month. This is an Electronic Benefits Transfer (EBT) card. The Food Supplement Program recipient uses this card at local grocery stores to access his/her food benefit. To apply for (SNAP) food supplemental benefits
Click Here
.
NAMI, the National Alliance on Mental Illness
, is the nation's largest grassroots mental health organization dedicated to building better lives for the millions of Americans affected by mental illness. If you need assistance coping, they are taking HelpLine calls during normal business hours. You can also email requests to helpline@namide.org. You can call their HelpLine at 888-427-2643. If the automated greeting answers, please select option 1.